Des employés de choix placés chaque mois!
Notre base de données est actualisée quotidiennement, avec des profils de qualité qui pourraient vous intéresser.
L'embauche est Plus Facile avec Prime Staff !
Prime Staff est une firme canadienne spécialisée dans le recrutement, la chasse de tête et les services de consultation en RH.
Nous sommes fiers de faciliter le processus d'embauche tant pour l'employeur que pour l'employé en reliant les meilleurs talents aux bons postes.
Notre équipe expérimentée fait de chaque interaction avec Prime Staff un moment inoubliable.

Candidats
À la recherche d'un emploi ?
Browse our  job listings to find your dream
career

. 
Ce qui Nous Différencie des Autres
Nous vous offrons un service personnalisé et nous essayons de comprendre vos besoins en posant les bonnes questions ! De combien de futurs employés avez-vous besoin ? Pour quel poste ? Pour quelle période ? Quel type de contrat proposez-vous ? etc. Nous dresserons ensuite un plan sur-mesure, adapté à votre budget et modulable en tout temps. Nous puiserons finalement dans notre CVthèque pour vous proposer la bonne personne au bon poste.
Ils Nous Ont Fait Confiance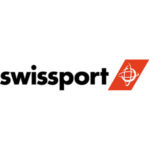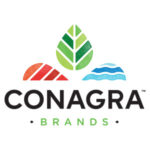 Ce que Nos Clients Disent
"Our organization's needs in staff are pretty particular and not many recruiting agencies could support our demand. Until a friend of mine referred me to Prime Staff. Their understanding of the profiles we are looking for and their large database of candidates led to a great relationship between us. I also enjoy their service, it is efficient weather for my initial request, set up of interviews, follow-ups or referral checks. I am happy to recommend them!"
Mike Sneider, Transport Plus 
Transport Plus
"I have been working with Adam from Prime Staff for the hiring needs of our company and I can't be more satisfied with his services. His candidate's recommendations are quick and accurate with our needs. My overall experience with Prime Staff has been very positive and I definitely recommend their recruiting services to anyone looking to hire."
Sabrina Lotti, Trézor Beauty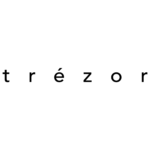 Trézor Beauty
"Nous étions à la recherche d'un Ingénieur mécanique pour notre usine dans l'Outaouais et cela faisait plus de 5 mois que nous l'avions pas trouvé. Prime Staff m'a approché et j'ai dit pourquoi pas. Résultat : nous avons embauché notre ingénieur qui résidait à Montréal grâce à l'allocation de déménagement offerte par Prime Staff au candidat. Merci pour votre sens de la négo!"

Caroline Labée, Glatfelter Products Ltd. 
Glatfelter Products Ltd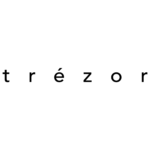 Featured Candidate Profiles
Our great team helps companies of all sizes hire the best talent and offers the best opportunity for job seekers to get hired.